Our Service
Mommy Makeover
By DR. Steven warnock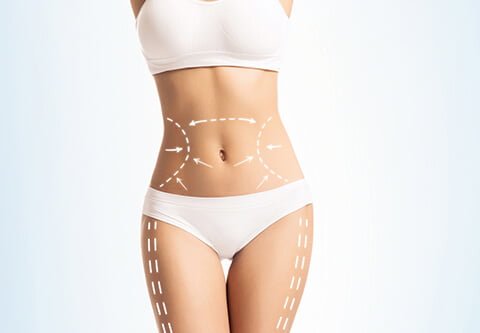 Why Are Mommy Makeovers So Popular?
Pregnancy and childbirth cause a lot of changes in the body. These changes include wider hips, swollen legs, smaller or larger breasts, and loose stomach skin, to name a few.
Some moms don't mind these natural changes to their physical features; however, some mothers feel that getting back into pre-pregnancy shape will boost their confidence. For this reason, Dr. Warnock readily offers the customizable Mommy Makeover Package.
What is a Mommy Makeover?
A mommy makeover addresses the body image issues that women may deal with after giving birth. It combines a series of cosmetic procedures that address loose skin, sagging breasts, and other effects of pregnancy and childbirth.
Combining multiple surgeries into one can help reduce costs and recovery time over having them done separately.
We've been helping moms with their body image issues since 2000. Our focus is to help women find confidence in their bodies once again. We understand that each one's body undergoes different changes, so you can be sure that we'll determine the best solutions for you. 
Because Dr. Warnock is a Board Certified Plastic Surgeon with over a decade of experience, you can be assured that your procedure is performed with skill and the highest standards of safety. You can also count on Dr. Warnock to answer your questions honestly and clearly to help you find the solution that makes the most sense for you—even if that means not having surgery at all.
Dr. Warnock can also recommend less invasive treatments that may be just what you need through his on-site medical spa, Clarity Skin.
If you struggle with body image issues after pregnancy and childbirth, feel free to visit Dr. Warnock's private practice and inquire about mommy makeovers in Utah. We can tailor the package based on the most suitable procedures for your specific concerns.
Do you want to regain that pre-pregnancy figure you once had?
Being a mom is hard work. It takes a toll on your mind and body. Luckily, kids are wonderful and create so much happiness in life. Special moments with our families can make all the stress and work worthwhile. Good times with children can definitely make us feel like we are better off for having had a family.
While the emotional benefits of family life can be great, the physical toll can be even more taxing. Unfortunately, good times with kids will not make your tummy flat or put your breasts back where they started. If you're thinking now is the right time to restore your body to its pre-baby state, contact our office for a consultation to discuss your options.
Maybe it's time to treat yourself to a well deserved Mommy Makeover.
Since 2000, Dr. Warnock has been helping moms get back some of the youthful, slim, and toned beauty that pregnancy and childbearing can take away. He has helped thousands of Utah moms feel better about their appearance and regain confidence in their relationships.
His office staff are friendly and understand that active moms just want to look fit, healthy, and confident. But working out at the gym can only do so much. There is no exercise that can lift breasts or tighten loose skin of the stomach. The muscles can be firm and strong, but the skin sags anyway. Dr. Warnock can help you solve those problems with a special price on The Mommy Makeover Package.
We'll Help You Regain Your Confidence
Schedule a consultation today and we'll find ways to help you regain confidence in your body image.
Mommy Makeover FAQ
This also depends on the patient, but you should likely plan to avoid major travel, such as flying, for at least a month after a mommy makeover. We mentioned driving earlier – it will be safe once you're both finished with medications that may impair your cognitive abilities plus you have recovered to a point where you can handle an emergency situation if one arose.
We usually recommend waiting at least six weeks before vigorous exercise or physical exercise, enough time to allow stitches to dissolve and incisions to heal. Some light exercise may be approved after a month or so.
In most cases, non-dissolvable stitches will be removed within 10 days. Dissolvable types will go away on their own between six to eight weeks. Do not tamper with or pull on stitches at any point.
This will vary by patient, but most mothers are completely recovered from a mommy makeover in under weight weeks, and most can return to work within two weeks of the procedure.
Mommy makeovers are an outpatient procedure which allow you to recover at home, though some patients may be recommended an overnight stay for 24-hour recovery. Expect swelling and potential soreness for the first one to two weeks after surgery, plus some fatigue and potentially the need for assistance around the house.
You will be prescribed pain medications which may limit your ability to drive until they've been completed. You'll also be told to avoid heavy lifting for at least six weeks.
The answer to this will vary from patient to patient depending on which specific procedures are being combined to form your mommy makeover. Dr. Warnock will consult with all patients and answer any questions in this area.
In most cases, it's generally recommended that mommy makeovers be carried out on women who have finished having children. We will also generally recommend that breastfeeding of the youngest child has finished – in many cases, we'll recommend an additional six months after this point to allow the breasts to stabilize, helping us conduct an accurate assessment of your body. In addition, it's generally recommended for new mothers to maintain their post-pregnancy weight for at least six months before seeking this procedure.
A mommy makeover is a plastic surgery procedure that actually combines several of our other solutions for women who are looking to improve their appearance post-pregnancy. It combines liposuction (for getting rid of stubborn baby weight), the tummy tuck (to remove excess skin and tighten the abdominal areas) plus breast augmentation and/or breast lift to enhance the size and appearance of the chest.
For many recently pregnant women who have given birth, the mommy makeover is a chance to prioritize your own body and improve self-esteem. Our board-certified plastic surgeon, Dr. Steven Warnock, will walk you through your mommy makeover options and goals and determine if this is the ideal procedure for you.